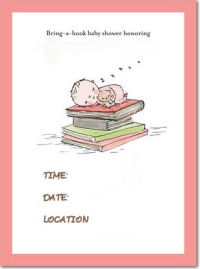 SEE MORE HERE


After spending a few hours brainstorming bring a book baby shower ideas and looking at some pictures of beautifully styled baby showers, I decided to throw a WISE OWL BABY SHOWER THEME. Baby owls are very trendy at the moment and popping up in all areas of the baby's nursery including the crib bedding, quilts, blankets and anything else big enough to carry images of these cute little critters.

Bird theme showers and nursery decor were all the rage for awhile, and owls are a kind of bird, right? So, it was just a matter of time before we re-visted the late 1970s and brought owls back into the spotlight. And once the ball got rolling, we brought them back in a big way.

If you are wondering how owls figure into my "Bring a Book Baby Shower Ideas", the best expanation I can give is what is more bookish than a wise old owl?

I made my own owl baby shower invitations and I used a short poem as baby shower invitation wording indicating that the guests bring books to build the baby's library as gifts. To give the books a personalized touch, everyone was asked to (at the very least) write their names inside and hopefully they will take a minute to write a note wishing the little one well.

The inspiration for my combination bring a book/owl baby shower came from here and here if you want to take a look and see pictures of the baby shower decorations and get some food and menu ideas!