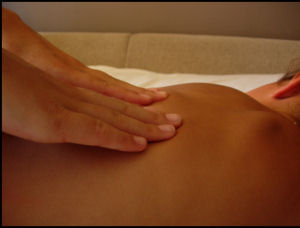 New Moms Love a Massage!
Here's my list of the TOP 5 gift ideas for new moms with babies according to a recent opinion poll. New dads are welcome to shower me with compliments to show their appreciation.
1.
Household help for a day. New moms would love to have someone come in and clean the house, cook a meal or two and give them a fresh start.
2.
A babysitter. It would be so nice to have someone that we could trust come in and take care of the baby for a little while to give us a little time for ourselves.
3.
A spa gift certificate. How nice would it be to have a fresh mani-pedi for the holidays?
4. A massage.
Who wouldn't love to answer a knock at the door and find your own personal masseuse standing there ready to work on their aching back? If money is tight, dad should visit youtube to get instructions on how to give his sweetheart a massage himself. Hey! She just gave you a baby! The least you can do is rub her back and feet!
5.
Prepared meals. Even those of us who love to cook have precious little time to clean up the kitchen afterwards (and NObody likes that!) so some frozen casseroles or a gift card to a favorite local restaurant would truly be a Christmas wish come true!
As you can see, there are no luxury or designer clothes, shoes or purses on the
top 5 gift ideas for new moms with babies
; we just want a little time to ourselves, a clean home, a well-fed husband and some well-deserved pampering after delivery.
And these recommendations are not just for husbands! A thoughtful friend might consider adding one of the gift cards or a voucher promising a frozen casserole to their
baby shower
gift!