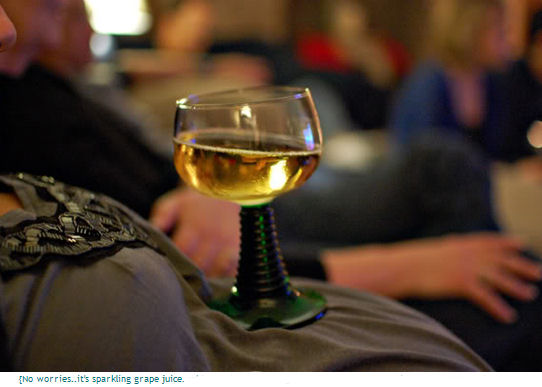 I have been looking around and learned that non-alcoholic drinks for a baby shower have the catchiest names! Some hostesses call them "Mocktails" some refer to them as "Preggatinis" and I've also heard them mentioned in terms of "punch without the punch". And by now you may be wondering why they are so important that they have so many cute names attached to them.

Well, as you probably already know mommies-to-be are advised not to drink alcohol while they are pregnant. In order for the guests to have real cocktails or spiked punch without making the guest of honor feel left out, recipes for sparkling, festive non-alcoholic punch and beverages are very popular.

If you are planning to toast the mother-to-be with a flute filled with sparkling champagne it would only be fair for her to have a glass to lift in response. To avoid the possibility of an awkward moment without pressing mom to go against her doctor's orders, you should take a look at this tasty recipe for mock champagne or Martha Stewart's picture gallery of non-alcoholic drinks to see if you find one or two that you might want to add to your portfolio of baby shower ideas because there will always be need for recipes for non-alcoholic drinks for a baby shower!