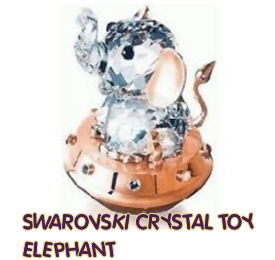 I would like to suggest a few elephant gift ideas that are not only a jungle enthusiast's or nature lover's dream but items that will entertain the kids. It's my personal belief that the time to introduce baby elephants to your children should start with some carefully chosen elephant themed baby gifts for the nursery.

ELEPHANT GIFTS for GIRLS and BOYS

Baby elephant gift ideas that will be appreciated by the mother who has dreamt of cute elephant decorated baby rooms for nine months or longer should consider the baby's gender as well as her chosen color scheme. An excellent gift for a baby girl would be a Vera Bradley pink elephant large duffel or super tote that can double as a diaper bag. A similar gift for a baby boy would be a bag with blue elephant print fabric.


GENDER NEUTRAL ELEPHANT GIFT IDEAS

There are those times when even the closest friend or family member hasn't had the opportunity to actually pay a visit or perhaps the sex of the baby is a secret. For this person a special unisex or gender neutral elephant gift is the best idea that will keep your item out of the re-gifting closet.

For the perfect gift that kids of all ages and genders will love, it would be hard to beat a cuddly, soft stuffed elephant toy. With the gift, the most important consideration would be that no buttons or decorations could present a choking hazard for infants and that it is loveable and cute.

Another item that is not snuggly but will be greatly appreciated later on is a Swarovski crystal elephant. Certainly these breakable items is not a plaything, but imagine a child's delight when the light bounces off the Swarovski elephant sending beautiful colors dancing across the bedroom.

Please return to Unique Baby Elephant Gift Ideas, Gifts Baskets and Party Decorations for more tips on locating items that the elephant lover in your life will treasure.