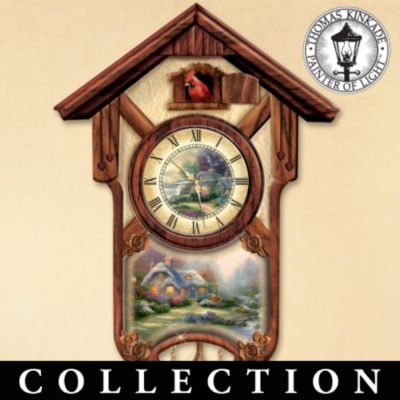 There are elegant, collectible Noah's Ark figurines that are musical, rotate, are hand carved out of precious wood and some that still just sit there and inspire us by reminding us of Noah and his faith in God. All of that is certainly desirable so far as collectibles and figurines go, but I would be negligent if I didn't highlight this wondrous design by Thomas Kinkade.

As you may or may not know, Thomas Kinkade, is a master painter with a unique method of painting light so that it seems to glow and reach right off of the canvas to speak to you. The sweet, peaceful mood that those paintings create are a wonder to behold and no home should be without one of his masterpieces.

Now, here's a Noah's Ark pretty that you can use as the crown or centerpiece of your baby shower gift basket!